RAWR! Welcome to the RAWRzone!  We are a newly opened hostess club in the outskirts of New Celesti!
We have the best hostess on Lumin that will drink with you and perhaps something extra provided you have the coin!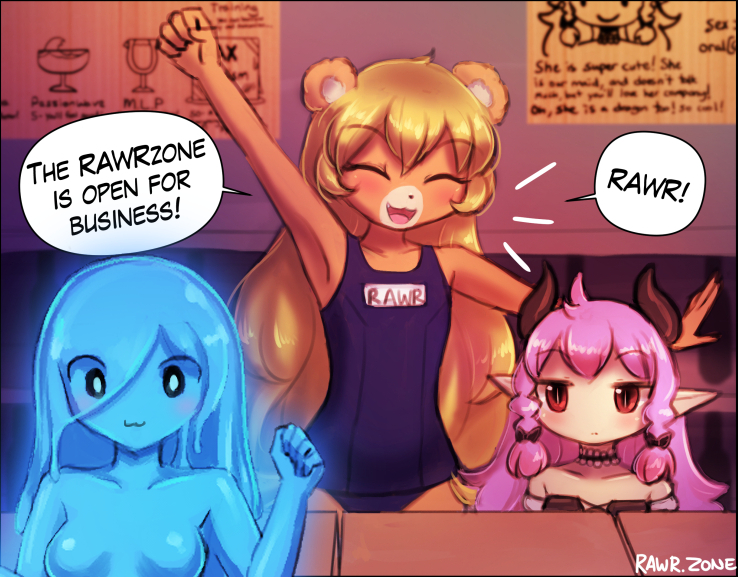 If you are interested in The RAWRzone Experience please make sure you are a subscriber on my fanbox or subscribestar in at least the RAWRGuard slot and message me on discord lumineko #0001!  
Select from one of the hostess along with any number of drinks and message me on discord!
We will first do the logistics (ordering the artwork) along with scheduling a time for a brief RP session! I will walk your characters through the RAWRzone  and they can talk a little with the hostess! 
(1 hour per sfw slot can be expected, and please keep responses brief so we can get you through!)
*This project is a work in progress living world so it will change and grow as the days progress! New characters, drinks, and world changes will happen as this project progresses!